Website Maintenance & Support Services

Premium Hosting, Upkeep, Optimization, and Ongoing Support for WordPress Websites
THIRST PRODUCTIONS
Pricing, Plans and Support Features
There are two types of websites out there. Those that work for you and those that simply exist.
Your website is the face of your business when you can't be, and keeping it at its best – strong and healthy – is key to winning the long game. Yet so many people have turned to the big box value plans and let their websites go off to die a long and lonely death by obsolescence. 
In some ways, it makes sense. These days, anyone can make a website, there are so many tools and opportunities to put pages on the web. But like with any profession – from plumbing to auto mechanics – you often pay for what you get. While you may be able to get a nice looking webpage up and running  – you have to ask yourself if you're doing the right things in the right places – or you may never get the traffic you want. You'll also end up tied into the "free" builder plans that nickel and dime you for every service you need. The old phrase "Built it and they Will Come" doesn't apply to the web, it's a complicated system that has gotten incredibly technical…even though it appears to be as simple as words and photos on the page – it's an incredibly complex machine with countless points of intersection. 
So no matter how many of your friends say "your site looks great!" – never lose sight of the purpose – to attract, retain, and convert guests into customers. That is what I do: design and support web-driven products that make a direct connection between potential customers and businesses, efficiently. Many times it's the backend processes that make or break your reach and help you get (and stay) ranked, consistently, on Google. We're talking things like Speed, User Experience, Link Integrity, Backlinks, Integration with other Tools and APIs, ability to use Analytics – and how they all play together. While I tend to be no frills on the front end, I manage the backend to maximize your investment by using the right tools at the right time. 
Don't let your vision for your business be scarred by a poorly built and maintained website. And if you think social media is the answer – do some real research. Don't put all your eggs in that basket! Social media is a dying, pay to play marketing tool that offers you no control – you can lose your entire following in a heartbeat. Take charge of the one thing you can fully own – your web presence – and do it the right way. You invested in your business and your marketing – why not optimize your digital presence on the regular and keep it working at it's best!
fast My website looks great, why do I need you to manage it?
Like all things technical – it will break. And someone needs to fix it! Plus, you may be blissfully unaware of things like hacks and intrusions that could be damaging your domain reputation and your business.
Your site may become obsolete to the point that it can be very difficult to update without starting over. This is perhaps the most common reason I see for people needed a new website. The old site is outdate, unfixable and there is an urgent need to get things going again. Be proactive!
"Rush" and on-demand troubleshooting and resolution costs are higher if you don't have technical support actively engaged and invested in your success. By keeping your site healthy – you are one step closer to a quick resolution when something goes awry
Site errors are seen by search engines can affect your organic search ranking, enough to give a competitor an edge or blackball you and your domain.
A poorly maintained site signals to your ideal customers that you aren't professional or attentive to detail in general.  
Biggest WordPress Challenges Concerns
Frequent software updates help protect your site from hack intrusions.
Longevity: WordPress, your theme, and your plugin software are all meant to be updated incrementally. If there is a long lapse between maintenance sessions, an update that jumps several version releases may create a problem that will take the site down or make it potentially unusable.
Someone with expertise and awareness of current issues can respond to alerts about site problems as they occur and has the knowledge to stay on top of issues before they happen.
WordPress is open source – it's a living breathing machine that is constantly being updated, improved and rebuilt. Plugins, the tools we use to make things happen – need to also be updated and supported. Sometimes, they just stop working and have to be replaced (much like a spark plug wire in your car). It needs care and feeding to work optimally. 
Performance:
For starters, Google's ranking favors fast sites with good mobile performance. And like servicing your car, servicing your website keeps it performing it's best, fast and efficiently. Don't take my word for it – try a speedtest now: https://gtmetrix.com/
 Levels of Maintenance
Technical WordPress website maintenance: The authors of your various themes and plugins don't know each other and don't work together to make sure their products are compatible with every other software product on the market. Responsible software authors are continually updating their software to deal with security threats and enhance their functionality. As a result, there are frequent conflicts between products that mess up your functionality or your display. WordPress websites are in constant need of attention to software updates to keep your software current. 
Technical Maintenance is the task of keeping your software up-to-date and troubleshooting your site when something breaks.
Find a level below that supports your business goals!
When a hosting company promises "fully managed hosting," it means that they will optimize the server software where your website lives. But it does not mean they will troubleshoot your website if changes on the server cause your site to fail. If you have ever witnessed the finger-pointing that goes on between a hosting company and a site maintenance person when a site is fatally broken, you know how frustrating it can be to have no one willing to take responsibility to resolve the problem. We've experienced times when sites were down for literally days unnecessarily when a server change caused multiple websites to fail.
THE EVERYDAY
Small Business Value Plan
The Everyday Plan is perfect for small businesses who have or want a professionally managed website and require very little support or upkeep. This is for those who want to keep the lights on and be hands-off, yet insist on running on a high-quality professionally hosted website while resting easy knowing that their site is being maintained, updated, cleaned and monitored by a real person they can contact easily, anytime.

Server: VPN (Virtual Private Network) – I do not run cheap, slow, throttled  "economy" hosting for any of my clients.
Platform: WordPress with Licensed Divi framework.
Backups

: 1x month

Malware Scanning: 1x per month
Licenses

: All plugins and Divi Licenses provided and kept up to date as long as site is hosted. Not responsible for plugins installed by clients or other web developers.

Updates

: Plugins, WordPress Core, APIs. Content Updates Included? No

Hourly Support & Content Update Costs Outside Plan: $65/hr

Uptime Monitoring: Basic

On-call support? Yes. Via email. 1-2 business day turnaround.

"Call Center" hell: no

"Open ticket hell": no

Issues resolved by a real person with a real interest in seeing your business succeed: Yes

Annual Prepayment Discount: $800. (save $100 per year)

*If value plan data transfer or storage thresholds are reached you may be asked to move upward to a more robust plan. This is very rare
SSL (Secure Socket Layer) certificates can be installed/maintained for $100 per year. SSL is free with any from-scratch development project.
THE JUST RIGHT
Small Business Content & Upkeep Plan
The "Just-Right" Plan, the most common offering, is a perfect for most small to mid-sized businesses who have or want a professionally managed website but also plan to update content, tweaking messaging, maintain an events schedule, or interested in  adding new features and products regularly. This plan is best for businesses who wish to stay on top of their digital presence and provide their users with a great user experience. You'll get the same professionally hosted website complete with backups, upkeep, and management with the added value of optimization and on-demand content development. With this plan, up to one hour per month of development/design or improvement time is included so that you can constantly be making changes and improvements to your site without the worry of overspending. By keeping your site up to date on a monthly basis, you'll stay on top of your messaging and your content and never fall into the black hole of a stagnant website.

Server: Speed Optimized Virtual Private Network Fueled Hosting (faster, more secure, and better than any "economy hosting")

One hour per month of personalized development and site updates to include: Custom Development, Content Updates or Feature updates. Reduced rate of $55/hr for any additional hour of work completed with an annual plan.

Backups

: 1x month – local and offsite (cloud)

Updates: Plugins, WordPress Core, APIs, Licenses for Software Installed by us (only). The use of pirated software not encouraged or supported.

Content Updates: One full hour per month of personalized development and updates: Custom Development, Content Updates or Feature updates. Due to time management constraints, this hour does not carry over to the next month.

Priority Uptime Monitoring

Monthly Integrity Scan & Link Checking 

Tier One, Local Support: via email

"Call Center" hell: No

SEO: Basic setup using Yoast or Rank Math. Connected Integrated to Google Analytics/Bing via sitemap submittal.

Basic SSL: (Secure Socket Layer) Certificate included at no cost, renewed annually.

Email accounts and management: Yes -Cpanel email or integration with (paid) Office 365 and or Gsuite.

Management of Domains, Mail Servers, and DNS (Godaddy, etc): Yes. No need to know what services you need or don't need, I take care of that for you.

Priority improvements and problem resolution by a real person with a real interest in seeing you succeed.

Annual Prepayment Discount: $1350/year (save $450)

*If plan data transfer or storage thresholds are reached you may be asked to contribute additional funding for server space. This is very rare and for businesses who consume great amounts of bandwidth. 
The VIP Plan
Next-Level Insights, Support & SEO
The VIP plan is reserved for those who wish to take their digital presence to the next level. With ongoing SEO, analytics, and integration to any number of tools like a CRM, e-commerce, or online booking and sales, you'll want to know exactly what is going on during the user experience and when. See behind the curtain with detailed stats and understand the pages your customers are consuming, the origin of your traffic (is it social media? google? Referral sites) and have the data to make determinations. This is the most variable plan, but with it, you are guaranteed insights you would never have on a hosting platform alone. Integrate your social media content and push your message via CRM or email newsletters, manage your contact databases seamlessly – and more. This is mostly customized to each client but allows for a deeper understanding of how your website is performing – and how it can be improved.

 

Includes everything in every day and Just Right Plans – PLUS:

VIP, top priority service. Last-minute requests at A-OK! You are at the front of this line at Disneyland.

Full Search Engine Optimization at the per-page level using Yoast or Rank Math plus ongoing SEO management & support. See your website rank better and better over time and search results become more robust and fine-tuned.

Full connectivity from WordPress website to Google Analytics, Google Search Console, and Google My Business.

Speed & Mobile Optimization:

 Using Google Speed Tests (and other insightful tools like GTmetrix) we establish current speed baselines and work to make your site faster and better (a strong ranking factor for google).

Monthly Web Traffic Reports and Analysis.

One hour of phone time per month for analytics walk-through, discussion and or strategy.

Full Social Media Integration – have your social media feeds (currently Facebook events, Instagram photos, and YouTube videos) fed into your website in real-time. Seamless integration using the Smash Balloon suite of tools. Subject to API limitations and modifications implemented directly by social media companies.
Annual Payment Discount: $3000/year if paid in advance
BACKEND WORDPRESS MANAGED SUPPORT SERVICES
With technology, nothing is ever 'standardized' – I do my best to break my hosting and support plans into three tiers to fir the needs of individual businesses.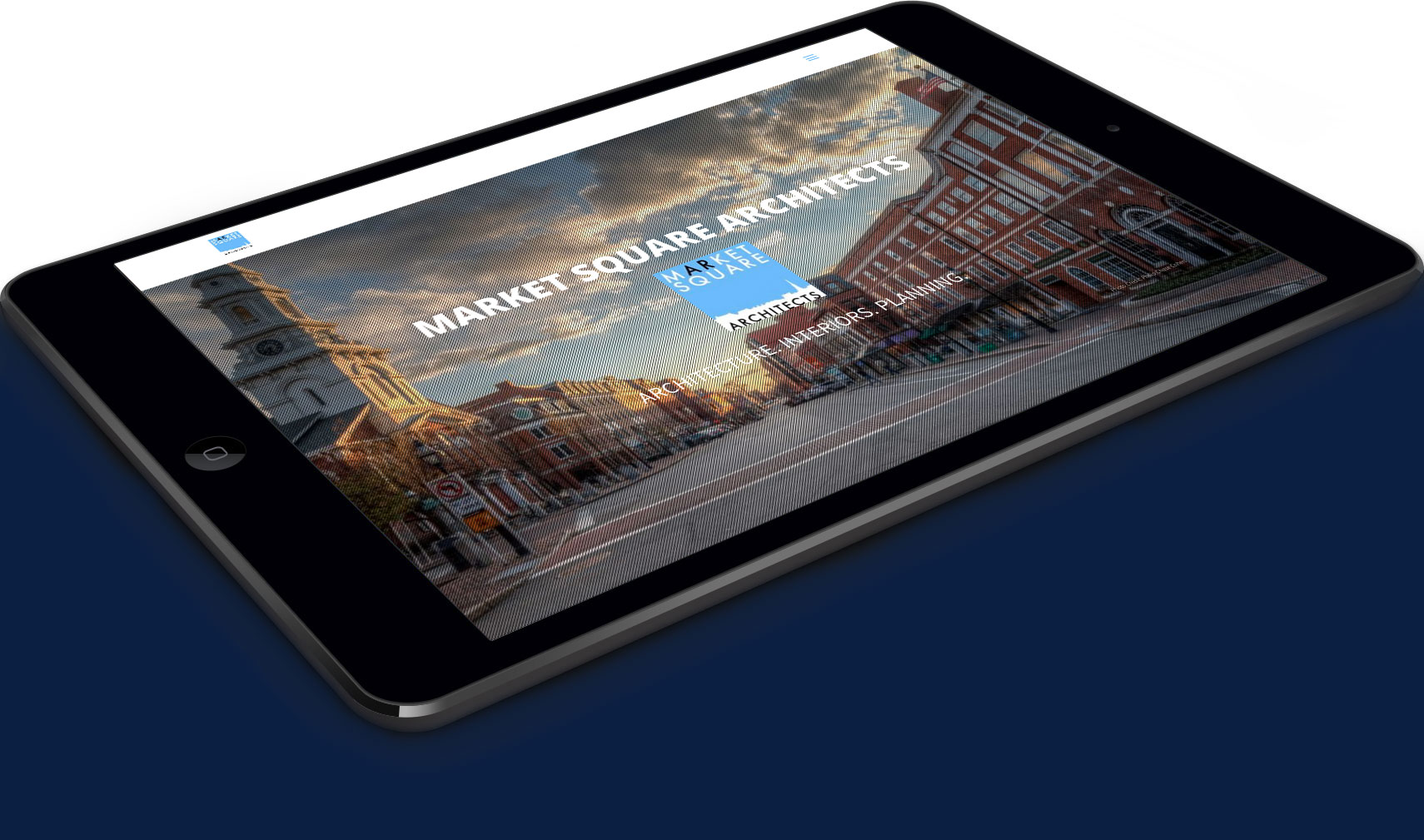 Let Me Improve Your Online Presence, Today.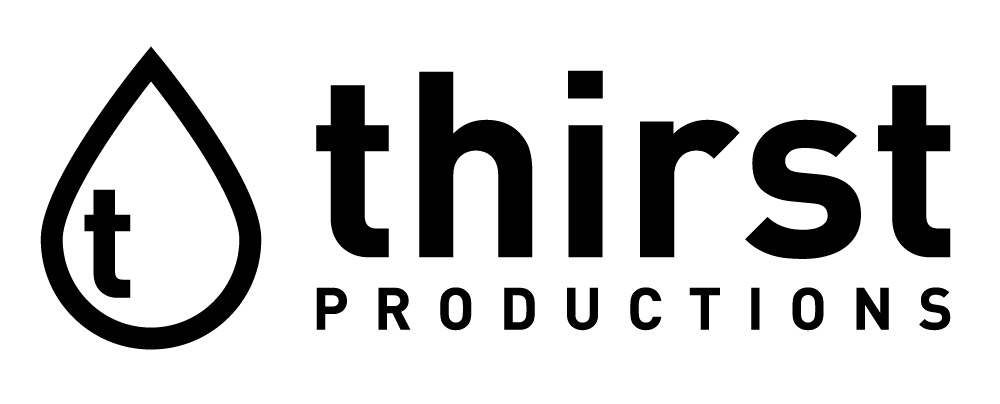 "I cannot say enough good things about Rich Collins and Thirst Productions. He is straight out amazing. Rich helped refresh our company brand and website in a way that more accurately conveys who we are and our vision as a company. He also has and continues to, help us with SEO and our presence on all social media platforms. He is very efficient, responsive and just gets it done. We are very happy to have found Rich, and he has quickly become an indispensable part of our team here at Peak. Without hesitation or reservation, we recommend him to any clients or colleagues that need help with marketing at any level."
"Rich Collins is an amazingly multi-talented individual. He was absolutely perfect for my right-hand man at the Green Alliance because he was willing to push me when necessary. He is very forward thinking and I would suggest any company would be lucky to have him in their employ. He always went above and beyond, constantly thinking of how we could do things better and then also helping to actually DO those things. As a boss I find there are lots of people with lots of great ideas but do they actually help to implement them? Rich Collins most certainly does. I am grateful for all the hours and quality work he put into the Green Alliance."