Who blogs anymore, right? This guy. While the medium has changed significantly over time, it's still a valuable tool for content marketing and a great way to share a message. My written work has appeared in magazines (NHtoDo Magazine, Merrimack Valley Magazine), local newspapers (The Conway Daily Sun, The Portsmouth Herald, Seacoastonline.com) and on various business blogs and print materials, websites and social media campaigns. In addition, I have been involved with the podcasting world, as both a co-host on the NH Brand Project as well as the top ranking outdoor podcast, the Fish Nerds. I don't write as much as I used to but it is still an essential part of content marketing. Remember, #ContentIsKing!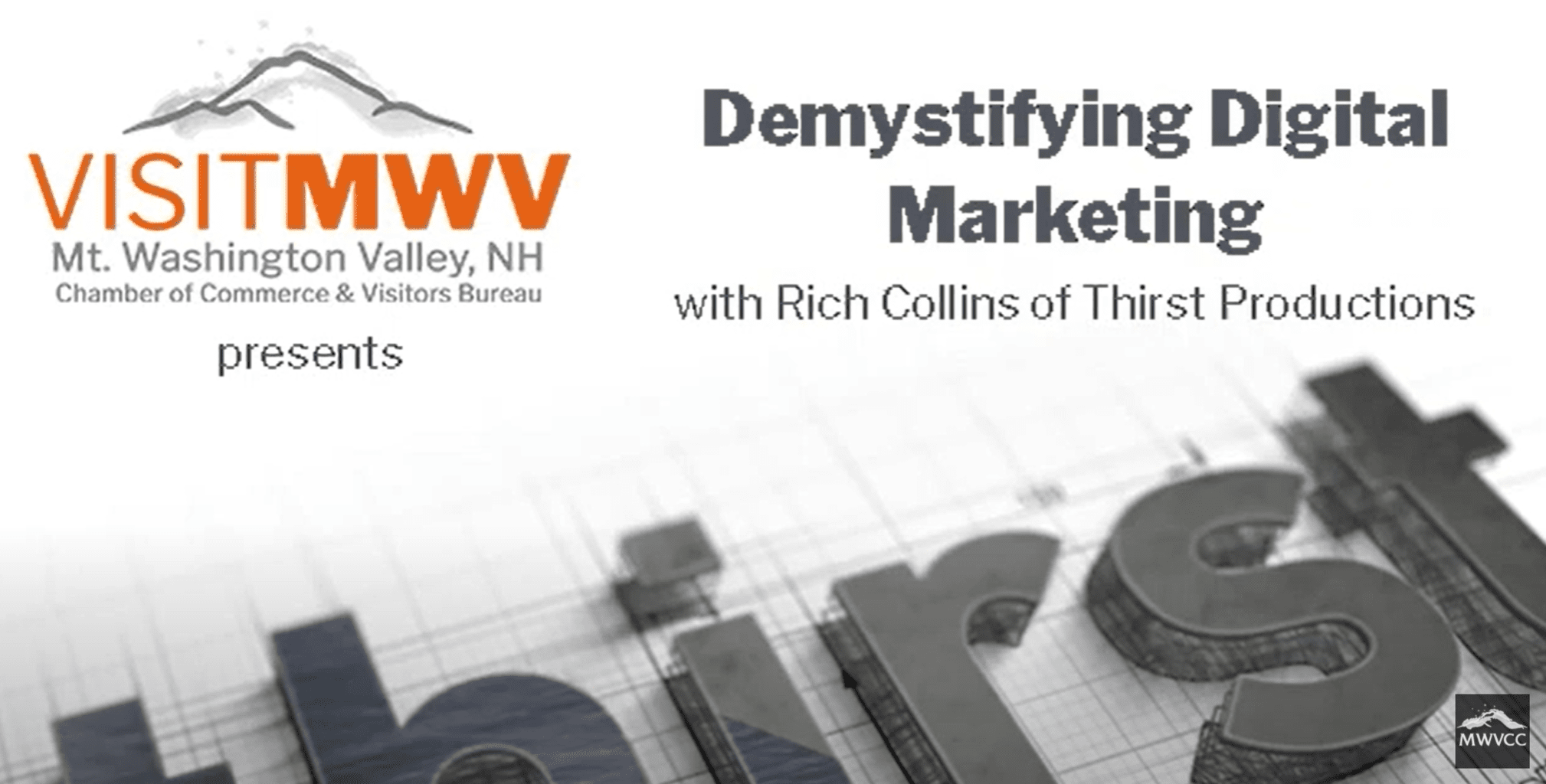 Demystifying Digital Marketing. What it is, what it does, why you need it (even if you think you don't!) This Live (now recorded) presentation is an overview of current marketing trends and some of the digital tools and techniques available to small to mid-sized...
read more
Have a Unique Project in Mind?
RECENT WORK