"I cannot say enough good things..."
…about Rich Collins and Thirst Productions. He is straight out amazing. Rich helped refresh our company brand and website in a way that more accurately conveys who we are and our vision as a company. He also has, and continues to, help us with SEO and our presence on all social media platforms. He is very efficient, responsive and just get it done. We are very happy to have found Rich, and he has quickly become an indispensable part of our team here at Peak. Without hesitation or reservation we recommend him to any clients or colleagues that need help with marketing at any level.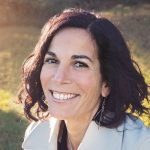 Maki P.
Managing Partner
"Rich Collins is an amazingly multi-talented individual"
"He was absolutely perfect for my right-hand man at the Green Alliance because he was willing to push me when necessary. He is very forward thinking and I would suggest any company would be lucky to have him in their employ. He always went above and beyond, constantly thinking of how we could do things better and then also helping to actually DO those things. As a boss I find there are lots of people with lots of great ideas but do they actually help to implement them? Rich Collins most certainly does. I am grateful for all the hours and quality work he put into the Green Alliance."
Sarah B.
Former Director, The Green Alliance
"I would certainly recommend his services"
Rich took the time to offer advice and coaching on a sensitive job change I was going through that proved to be as useful as it was comforting. His knowledge and confidence in his field provided me similar knowledge and confidence in making necessary decisions, and I was very pleased to have his assistance and guidance in this matter. He was detail oriented, honest, thoughtful, and supportive of my goals and needs, and served as both a mentor and a friend in the process. He was a pleasure to work with, and I would gladly turn to him again if I ever have such needs in the future. I would certainly recommend his services to anyone in similar situations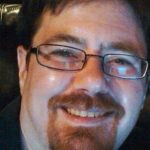 Sean N.
Senior Quality Assurance Analyst
"In the professional services business, your website is your storefront. Traffic first needs to be directed there, then it needs to be engaging enough to have someone come inside and stay a while. For the past few years, we have had the good fortune of working locally with Rich Collins and Thirst Productions to do just that. Rich listened to our goals and created a site that is a great reflection of what we do on the Architecture, Interiors and Planning side. The site is simple yet sophisticated and Rich is always quick with requested updates so we can stay current. Thirst Productions provided us with a tremendous value in our web design and SEO that quickly catapulted us to the first page on most search engines. More than anything else, Rich is a pleasure to work with and we would highly recommend him to anyone looking to create a website or rebrand their current one. www.thirstproductions.com hashtag#WebDesign hashtag#PortsmouthNH hashtag#ThirstProductions"    -Robert Harbeson, Founder and Partner at Market Square Architects. Read more.
"Rich is meticulous, knowledgeable, and process driven in his work. When engaged for a recent round of QA testing, he found problems in areas and logic that our firm hadn't dreamed of but were critical to long-term application success and function. Rich reported his findings in a highly detailed way with potential suggestions making his output easy to digest and the issues easy to fix. Well done Rich – we'll work together again anytime you're available!"
Craig T.
Cheif Information Security Officer
"Rich is a quick study and has the ability to create great content through blogging or other social media strategies. His sense of humor and ability to connect with his target audience makes him unique in the world of content creation and social media advisory work."
Michael C.
Radio Show Host
"Rich was prompt thorough and exceptionally patient with my vision. He processed and edited my requests and brought my marketing and website package up to date. Highly recommended!"
Kate M.
Structural Integrator
"Thank you for all your work for us. You did a beautiful job with our web site!
Check out the complete list of FAQ's here.
RECENT WORK
"Rich's help with our website and online marketing has been invaluable. He truly knows his field, is responsive, reasonably priced, and generally awesome! "
"Rich is a true perfectionist that is very driven. His attention to detail is unsurpassed. Rich knows what it takes to get a job done and will work tirelessly to ensure that goals are met. I would recommend him to anyone in any business situation."
Steve A.
Real Estate Sales Agent
"Rich understands the market and is able to give specific, meaningful advice and guidance. His timely input was genuinely helpful to me in understanding how to present my skill set. No fluff and bluster – Rich was direct, succinct, friendly, and of course, professional. I would not hesitate to use his services."
Mauro C.
Web Designer, Marketing Professional
"I have found Rich to be both efficient and professional in all aspects of his work—particularly in meeting deadlines and providing clear communication. We are extremely fortunate to have partnered with Rich Collins."

Jeff L.
Owner, JLMarketingNH.com
"I met Rich at a WordPress meet up that I attend on a regular basis. Although Rich already had the expertise in digital marketing, he wanted to increase his knowledge of WordPress to better serve his clients and improve his own website. Rich is a fast learner, technically inclined, and isn't afraid to get in there and get his hands dirty. I admire his resourcefulness and his genuine good nature. I would never hesitate to work with him on future projects or provide him with a recommendation for employment. He would be a great addition to any marketing team."
Rebecca M.
Experienced Association Marketing Professional
"Rich is a talented recruiter whose broad professional background provides insight to each position he works on. He is personable, quick, and always has your best interest in mind."

John C.
Associate Director of Digital Strategy
"As a web developer at Foodline, Rich was in charge of QAing our code – he had a great eye for catching small problems, and I often relied on his approval for sign off on final releases – I knew it would be in good hands."

Rachel A.
Design Lead
"From having sourced me to Novartis to then helping me source UX professionals at Novartis and Tamr, Rich has the ability to hone into skill-sets that go beyond resume keywords, pre-screening candidates and saving hiring managers time reviewing resumes. Found the candidate summaries especially useful."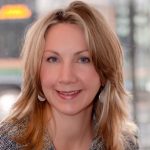 Jennifer G.
    Entrepreneur
"Rich is a hard-working recruiting manager who is intelligent, diligent and loyal – a rare and winning combination."

Keith Corbett,
Vice President and Financial Advisor
bluebirdwealthmanagement.com
"Rich is amazing to work with! Not only did his design of our website exceed expectations, but his ongoing communication made us feel confident in the project from start to finish. His pricing is more than fair and I would recommend him to anyone looking to start or update a website for their business."
Steve Anderson
Via Google Review
"Rich created a great website for my business and also manages an E-newsletter that is sent out monthly. His knowledge and expertise in his field in beyond compare. His attention to detail and result driven actions have helped my business grow and thrive! Highly recommend Rich, and Thirst Productions to anyone looking to advance their business to the next level."
RECENT WORK
Let Me Earn Your
 Praise too!